The VIRTUAL REALITY CENTER OF BRUSSELS
Livescope is a 250m² Virtual Reality Center located in the mythical "Maison de la Radio" building in Flagey.

Come to experience virtual reality with your family, your friends, your partner, your colleagues or just alone !
In our cozy and friendly place, we will guide you through a large panel of experiences in accordance with what you feel exciting.

Stop a dragon invasion, defuse a bomb or escape from a mine in team, command a spaceship, walk on a 80 stories high plank , draw in 3D, visit Tokyo or New York,…there are so many ways to have fun, discover or explore at Livescope.

See you soon for your digital adventure!
EXPERIENCE A VR ADVENTURE

Choose amongst different ways to experience Virtual Reality in our packages

TEAM BUILDING

Livescope proposes many collaborative or competitive experiences (Adventure, Sport, Escape Games,...) for groups of friends or colleagues. Ask about our Team Building offer

EVENTS & RENTING OF VR EQUIPMENT

We prepare Virtual Reality booths for your events (Party, Open house day, conferences, festivals,...)

OTHER PROFESSIONAL SERVICES

VR Setup Consultancy / Developping VR applications / Producing 360° videos/ Training & workshops about Virtual Reality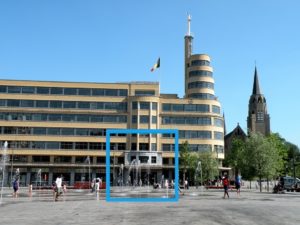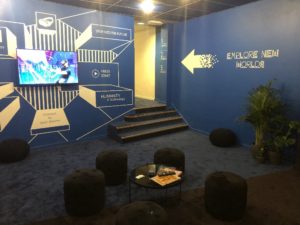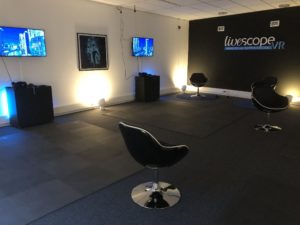 PACKAGES / FORMULES
We have various friendly packages for you. Check out all the packages and pick the right one for you.


Party or Event ? :

Contact us now for your customized offer!
Lounge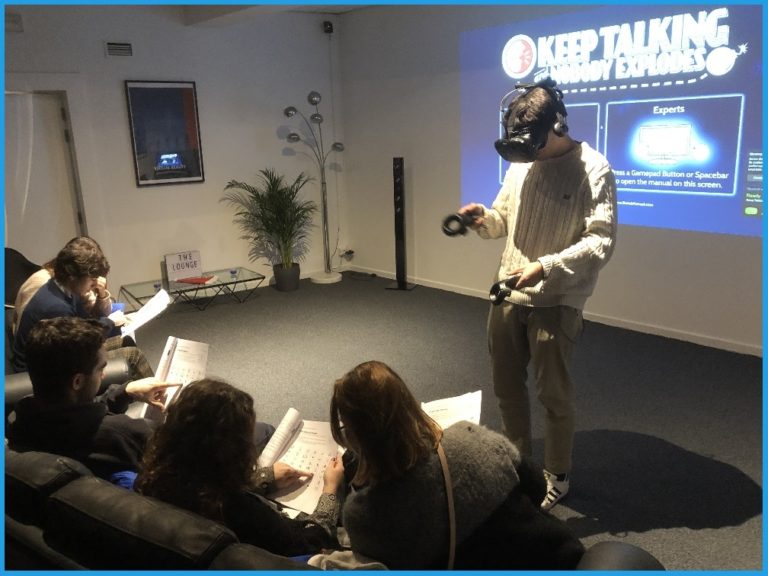 The Lounge
Price can be shared amongst participants
1 VR headset (shared)
Try various VR experiences
A staff member will guide you
INFO & BOOKING
Holodeck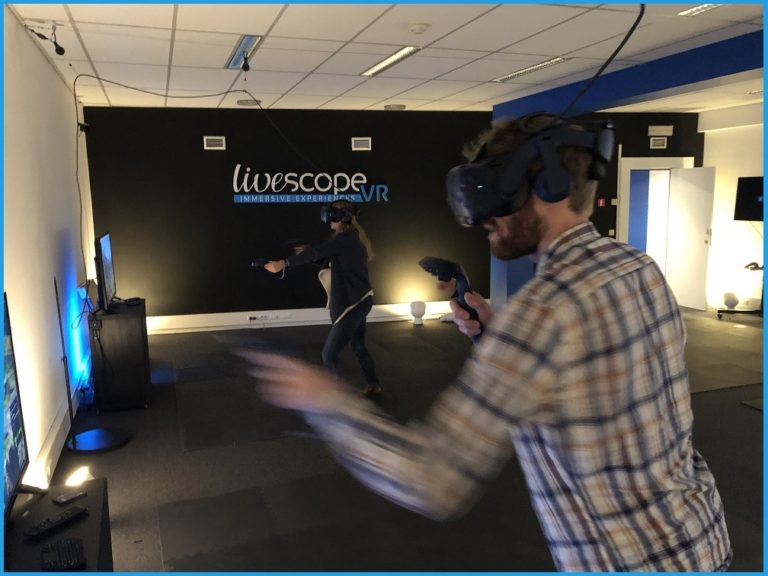 HOLODECK
For 2 to 10 players
A VR headset for each person
Multi-player
Minimum age: 12
INFO & BOOKING
Team Building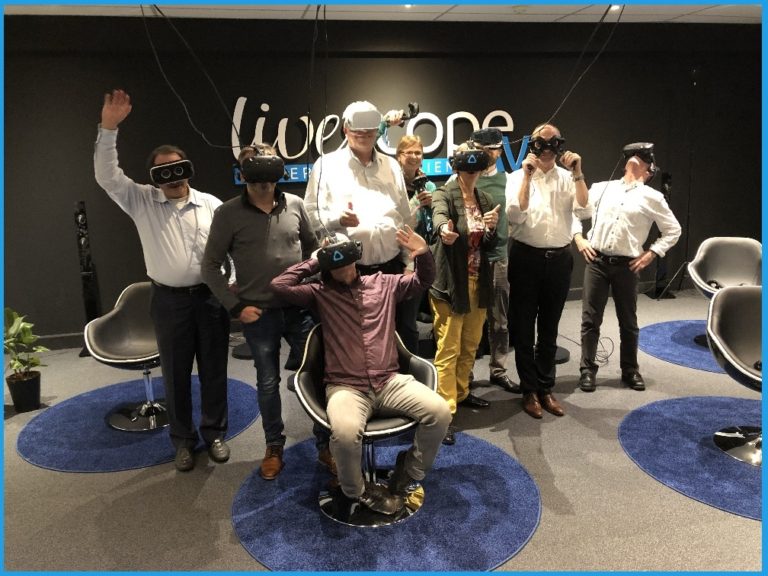 TEAM BUILDING
More than 10 different experiences in team
Adventure/ Sport/ Escape Games/ Puzzle
Ask our leaflet
Booking by phone
CONTACT
Escape Game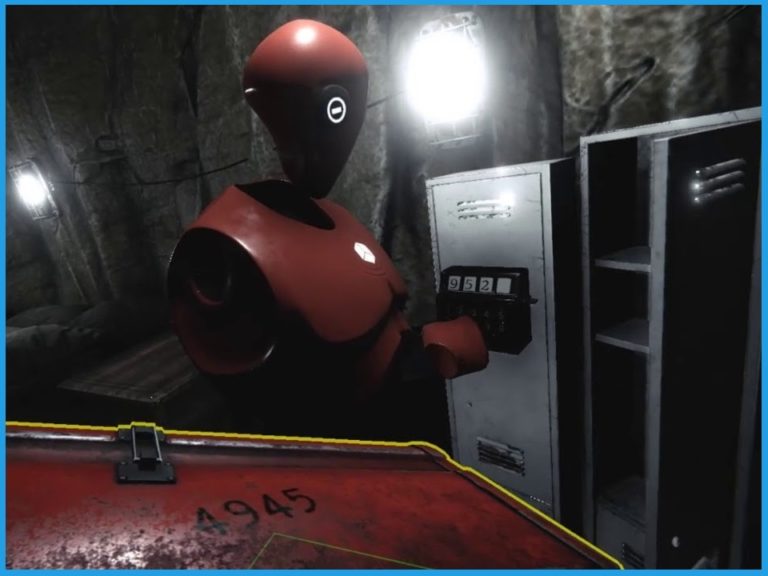 SPECIAL: ESCAPE GAME
In total immersion, find a way to get out of a place by resolving many puzzles
In team of 2 to 6 players
2 adventures: The mine, Sleepy Hollow
INFO & BOOKING
Other VR services
From hardware to software to softskills
RENT VR EQUIPMENT
We can rent from 1 to 10 HTC Vive kits (Headset, VR Ready computer and accessories) for your events
VR DEVELOPMENT AND 360° VIDEO
Your want to develop a VR application or a 360° video for your company or for your event ? We can help you and put you through with many skillful partners in Europe. Contact us.
Contact us
Ask for information